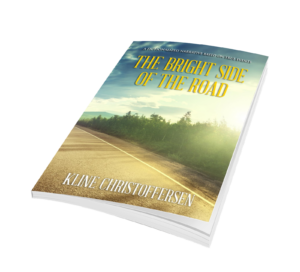 If you would like more information, contact me, Karen Christoffersen, directly at [email protected] Please send a progress report and timeline for your book so that I may review it, and then we can talk.
I continue working on my book, what I call a fictionalized narrative based on true events . . .. The Bright Side of the Road is a collection of "vignettes of the life of an unremarkable person," and is set on each road wherever I lived. The chapter on Route 66 is my favorite. I will post a few short excerpts for fun.
But I must add that it's hard for me to find time to add to it as so many of my active authors keep referring friends, family, and associates to me to work on their books! I am deeply appreciative of these authors' support and their wonderful comments. This is the best job in the world!
---